10/14/2020 / By Mike Adams
---
If you could learn a way to grow your own food supply, synthesize powerful anti-cancer nutrients and create living mineral supplements without using sunlight, soil, gardening or electricity, would that be valuable to you?
Praise Mother Nature because that solution already exists. It's called sprouting!
Sprouting doesn't have to be complicated, either. I've tried the popular sprouting machines and found them to be less than ideal. Ultimately, I came to find that a super simple sprouting system involving glass jars and special jar lids makes the whole thing incredibly easy and foolproof.
Today, I've posted the how-to video on this sprouting method at PrepWithMike.com, where you'll also find a collection of other how-to preparedness and survival videos covering a variety of topics.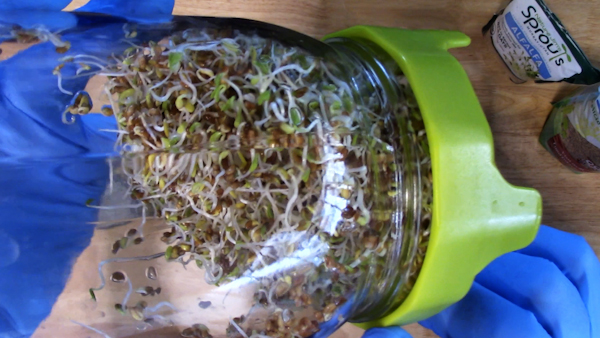 As I explain in the video, sprouts not only synthesize powerful nutrients that protect your health (anti-cancer, anti-inflammation, anti-diabetes, etc.), they can also be used to transform minerals into living, organic plant-based mineral supplements.
This means you can grow your own mineral supplements for mere pennies. Plus, you get all the benefits of enzymes and chlorophyll, too. You can do this in an apartment or even a basement, which could be useful for Joe Biden, come to think of it.
Here's a screen shot of some of the alfalfa sprouts I grew using this simple method. These sprouts are just 3-4 days old and ready to eat. Just add some salad dressing and enjoy!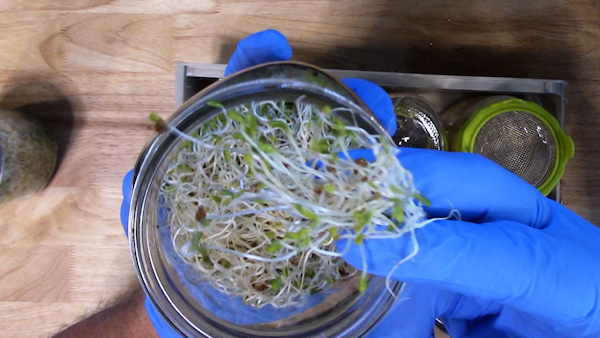 Watch the full video at PrepWithMike.com
Many more preparedness and survival videos are to come. Some other videos already posted on PrepWithMike.com include:
How to make your own emergency nanoparticle / botanical / ionic silver medicine.
How to make emergency firestarters with cotton balls.
How to clean and lubricate your firearms with coconut oil.
How to make your own oxygen absorbers for your food storage containers.
How to tie things together securely, using simple knots.
How to make your own herbal medicine in minutes using an ultrasonic cleaner.
How to choose the right rifle reticle for any tactical situation.
How to organize your rifle magazines using color-coded electrical tape.
… and much more. See the full collection at PrepWithMike.com